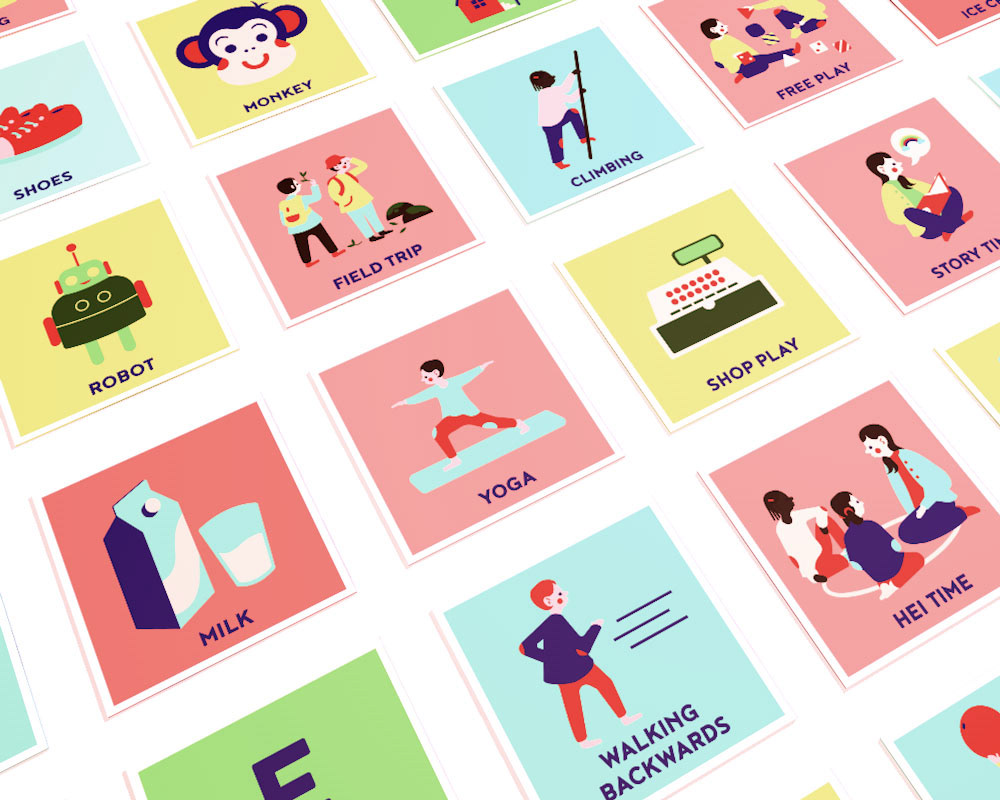 These pictograms were designed for Hei Schools (Helsinki International Schools). They are in daily use in preschools in China and help children in their daily activities and communication.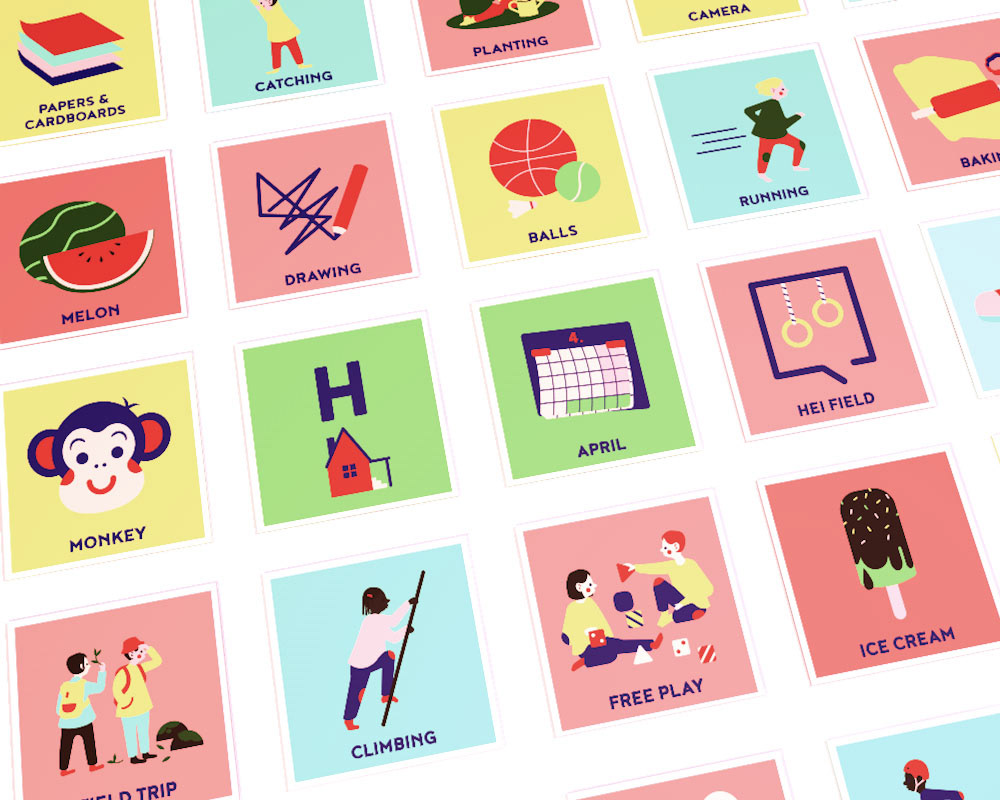 There are seven different categories and all together 330 pictograms in the set. The goal was to create timeless but fun images that would support learning.
Hei Schools is expanding the Finnish preschool model around the world, so the illustrations were designed to work with the values of Finnish preschool but at the same time be understandable everywhere in the world.